I lived in Székesfehérvár for 20 years - this town is the birthplace of my two children. This is the 5th largest Hungarian city that would deserve more attention from tourists. The location is favorable, half way between Budapest and Lake Balaton - the most frequent destinations. Visitors can enjoy the remnance of the 1100 year history of the city as well as modern buildings, parks and stores. The town was founded by Prince Géza in 972 after his succession to power. The town had a significant rule in Hungarian history for centuries.
In the 18th century, Székesfehérvár, almost completely depopulated by the Turkish occupation, was repopulated with Hungarian, German and Serbian settlers.
In Baroque times, large-scale constructions went on in Fehérvár.
The time-mellowed, old buildings, museums, picture galleries, its baths fed by medicinal waters make the town popular today.





---

The statue of Orb, standing on the main square, reminds us those great years, when Hungarian queens and kings were crowned in Székesfehérvár. The first king, István got the holy crown from the Pope in 1000th. During the next centuries, the crown, symbolizing royal power, was kept in the royal palace of Székesfehérvár.Also, diets and royal events were held here.
---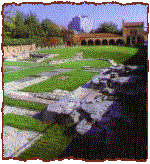 Thousand year old stones..the "Garden of Medieval Ruins" preserves the remains of the 1100th-century royal basilica. The collection of stonework contains the coffin of King Stephen I. and other kings and queens.
---
The flower-clock can be found on the main street from early spring each year.
---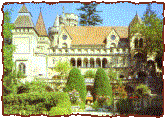 A castle from the resent past. Architect and sculpturer Jeno Bory built this castle alone from 1923 to 1959. The castle got its style from the from the medieval scottish hunting castles. We can find here sculptures and pictures of Bory and other contemporary hungarian artists.
---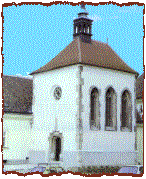 Medieval streets and churches - Székesfehérvár is rich in buildings from 15th and 16th century. Also, remains of earlier houses cn be seen here.
---


More information about Székesfehérvár can be obtained from the official site of Municipality of Székesfehérvár and from the site of some Hungarian cities
Lake Velence is just a few miles away from Székesfehérvár. Visit the magic waterland on the web and in the real life as well.
---
History and information
Back to the map
| | | | |
| --- | --- | --- | --- |
| Call Hungary for 1.6 cents/min | | | Tours in Hungary |












[West Hungary ] [Budapest] [Székesfehérvár] [Balaton] [Northern Hills] [Hortobágy] [Alföld]




>